Archive for August 5th, 2011
These are the foods we ate at lunch at Woodridge where our kids had their training, it was the birthday of one of their team mates and her Mom treat us for lunch. Obviously we were so full afterwards and thus I sent Mj immediately to KUMON.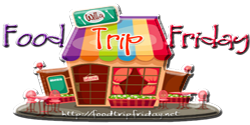 You might want to join
Food Trip Friday
, just click the badge to submit your food's photographs.
I worry about what will happen to my family if something will happen to my husband and or me? Who will take care of our girls and how will they be supported. I know that it's hard to think of this type of thing but life insurance will help. I have checked out some
term life insurance quotes
and they are affordable for me and my family. I hope we will never need to use the policy; it is nice to know there is a safety net if something were to happen. We want our kids to have a good future and that is why we are doing our best to plan ahead.