Browsing Category: "Hair Style"
Right after checked up we went back to the mall and Faith was able to see this saloon for the kids. I guess she was attracted with the whole design of the saloon. Of course, it is intended for the kids, so expect to see that their chair where the kids will sit when they are having hair cut is a replica of a toy car. The style as well is very colorful, they also had a mini wonderland inside. Faith insisted to have a hair cut on that day and of course she want to experience it to that saloon, actually this is the second time that she had her hair cut there.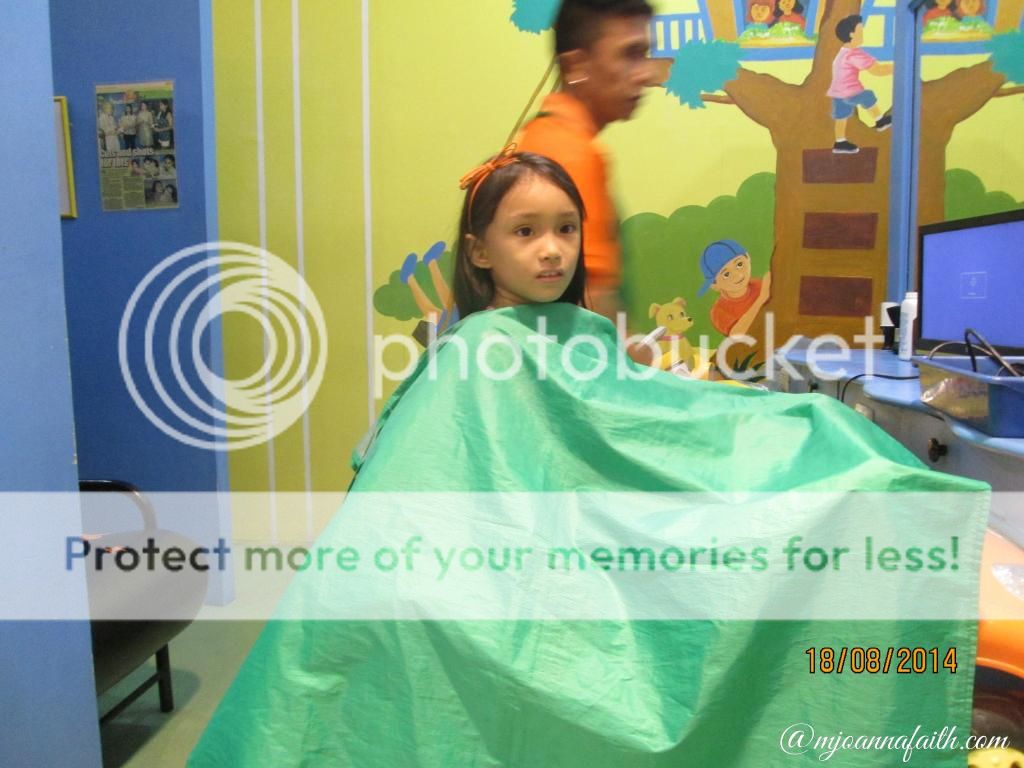 Before she had her hair cut, no bangs at all.
I let her choose what she like for a new hair and she pointed the short hair with bangs.
The hair cut is starting, Faith is enjoying this pampering.
The washing of hair.
And then Faith's new hair.
Mj and I agreed to have her hair curl on the Christmas Party at school but I was too busy preparing her stuff. I cooked fried chicken to bring it to her school, good thing my niece went here and she was the one who curled Mj's hair. She loves it so much, she really looks like a grown up woman on her hair plus she is growing tall each day.
Right after our Pediatrician's appointment yesterday, I decided to treat my damaged hair. So we went to different hair salon in the mall and found one salon that would treat my damaged hair as well as to cut Mj's hair. The other salon that we went to do not allow kids and don't cut kids hair, I was wondering why but oh well, why do I care, it's their business anyway. So while I have my treatment that cost me P 1,500.00 good luck to my budget, Mj had her hair V cut.
It was all worth it though because my hair is gaining back to normal, when I touch it; it is not as hard as a stone. It is now so soft but I hope it won't change as I will take a bath later. I made myself a promised never again to have a hair relax by a salon that uses strong products for hair.
I guess my husband didn't notice it but guess what? I had a new hair cut last week, I thought to really have it short but the beautician said it would be better if he will just trim it and put some style on it. He felt so pity of my hair to cut it short right away while it would take few months to let it grow long. Well, I guess he did a good job because he conforms it to the shape of my face at least for me. I am not sure for some other people out there maybe they would react violently since yeah my face is kind a bloated at the pictures, and it is not because of my new hairstyle but it is because I gained too much weight though I am working on it already.