Joanna,

I know you are working so hard to learn more! If you will continue doing this, you will become more successful in your Kumon study!

Teacher Edwin
My daughter is now in Level E in Math, I know the lessons are getting too hard on her but as the teacher told me she is so determined to learn and to finish all her worksheets assigned to her. She would at times, will ask question after she tried to answer it and when she asked she seems to know what to do already. You are doing a good job Mj, you just have to take it easy and I know you will get there. Me and your Dad will always be here to support you.
Yesterday, we went out to watch a movie Kung Fu Panda, but we were not able to get inside immediately because we have to wait for our schedule time to watch it. Thus, we went to a game arcade to sit down, when Faith sat down in front of a machine, she pretended she was playing with it, she pretended as if she was controlling it by pressing the buttons.
This is my little Faith, pretending she played that game and look at her hand trying to control the gear.
Now, she puts her hood on. Her sister went away to look to somebody else who was really playing. She got bored with Faith just pretending, although she wants her Ate to play some games there but we don't have time since we were just waiting for the next slot for Kung Fu Panda 2.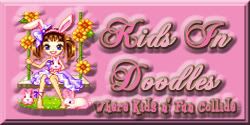 I was not able to be online last night, when we home from watching the Kung Fu Panda 2, me and Faith went to bed right away, she was able to sleep right there and then while Mj was doing her worksheets for KUMON.
We had so much fun but I hope the cinema would provide smaller 3d glasses so small kids like Faith can wear it all the time. We tried to put a rubber band on it to hold it on her head, it worked at first but later the rubber band gave up, because it was too small. Yay and I keep on putting it away from her or extra careful because if there is some damage of the glasses when you returned it, it would cost you 4,000 pesos for 1 3d glass.
We should have went to SM for 3d movies because there, at least Faith could wear their glasses unlike the one that we went to yesterday, their 3d glasses is too big for her.
Is it just me or everyone is having problem with their Google connect. I tried to refresh all my blogs so many times but it just don't show up, it is either in blogger or in wordpress. And when I tried to search it online if anyone has the same problem or at least a solution for this, I found out a trend with the same problem and until now it is still not fixed. If anyone has a solution on this problem can you please comment me here and tell me what to do with it? Or would we simply wait for the blogger or wordpress do a solution for us. So confused!