Archive for July 18th, 2011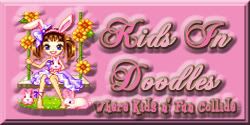 My eldest daughter and her team mates will be having a competition next month; she is concentrating on her butterfly since that is her forte. She needs more improvement with her time. Although, last week she told me she was able to break it, she was able to at least make it 46 seconds but this week she went back to 56 seconds, maybe because last week on Tuesday, she was absent from the training because she needs to review on her English. Anyway, wish her and her team mates the best of luck.
This is one of the videos I took last Saturday; she is the girl in the middle with a black suit. My husband was not able to recognize her, he said, Mj looks so different when she's on the water.