The whole week of last week was the fun day, Intrams and foundation day of my youngest daughter. It started on Monday and it was full of fun. They started the game with the lightning of torch; the fathers were given the task to light the torch of different teams. While my daughter and I watched them with glazed, I mean the fire surely amazed my daughter.
While the other parents and the kids participated the game  my daughter was also playing with the other kids.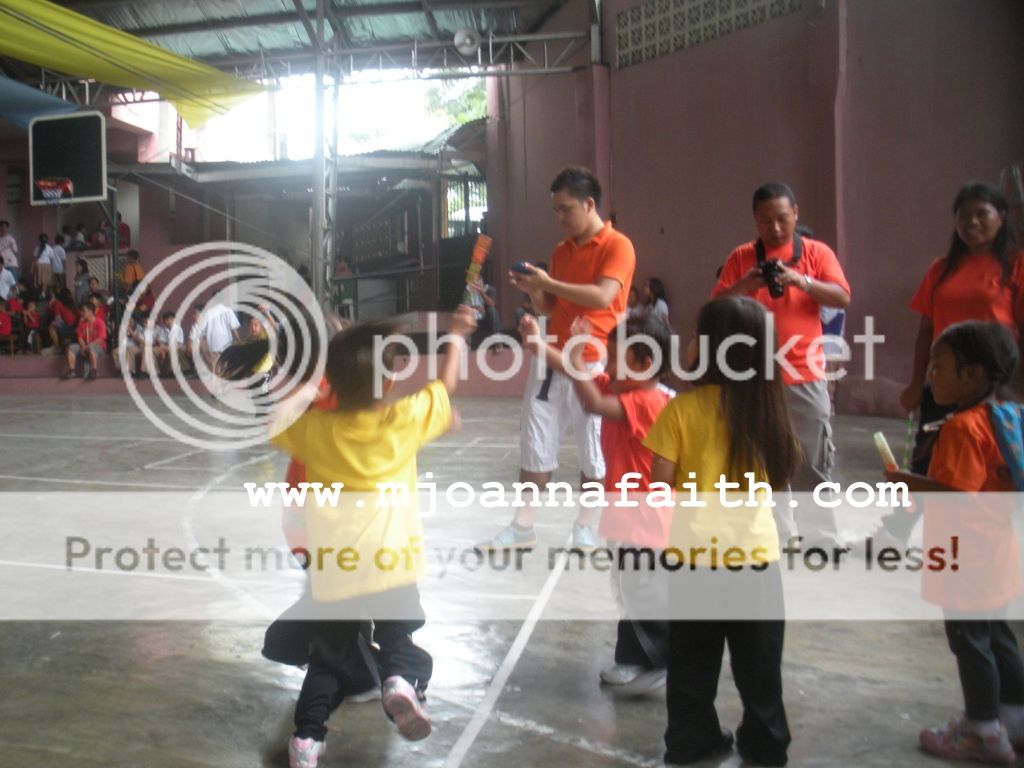 After the running, the shooting of the ball, tag of war so on and so forth, my Giraffe show off with his dance and all the kids joined the fun.
The fun day was only half day, our team was color yellow. Everyone participated and worked hard for the team. I am looking for another fun day next year!