Faith just had her field trip last month; I already posted here the first place they went to visit. Remember that they visited a home for the orphan last month; the scenario of the kids always brought me into tears. I just wish that they could still have a Merry Christmas even their parents are not with them.
The Team Air force signage
On the other hand, after the visit in DSWD, the group went to the 3rd division, Philippine Air force office. The camp was filled of 3 kinds of helicopters. But before the kids tried to hop on the Helicopter, the officer in charge showed us their K9 and how it could detect a bomb. The K9 takes a very big role for our air force in case they need to find something dangerous.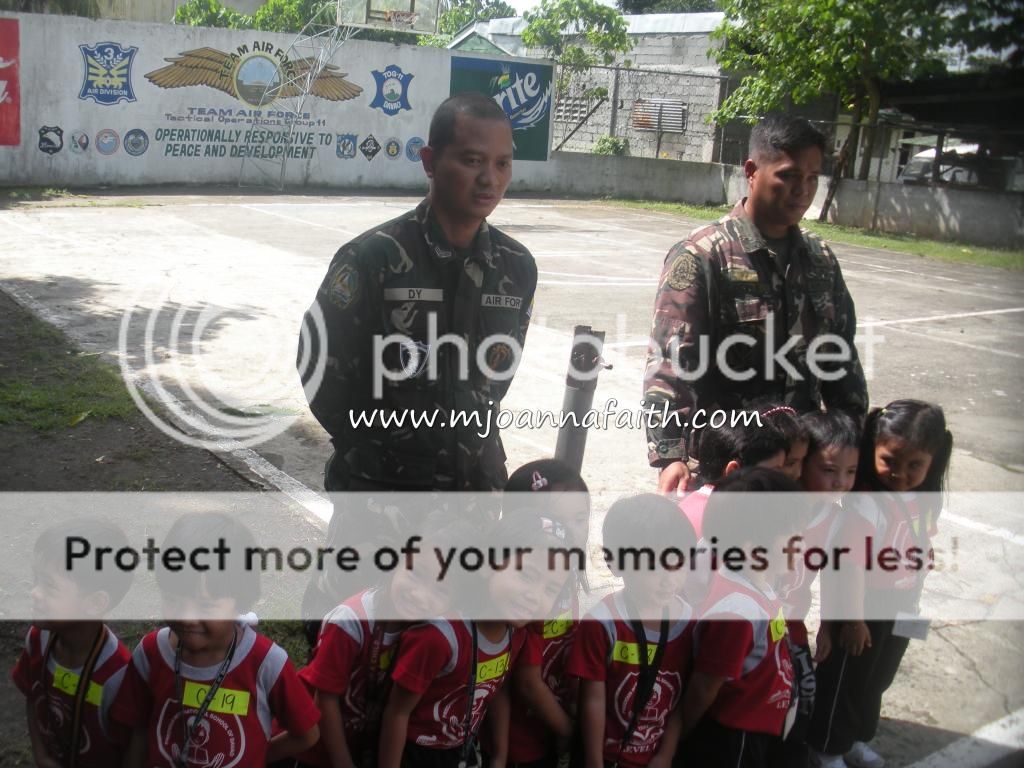 Picture taking with the officers
The K9 was relaxing after he found something in one of the sample boxes
Then after the K9 show, the officers allowed the kids to try to ride in the helicopter. Faith waited so patiently for her turn, when her teacher asked us to go back to the bus. But my little teapot is insisting, she even told her teacher to wait since she is the next one to be able to experience riding in a helicopter.
Faith was so overwhelmed with huge the Helicopter behind her, it is rescue plane in case there's flood in the city
Finally she was able to ride in one of the plane's that was there