After I have done my errands in the morning, I and my kids went to the birthday party together with my friend Annalee and her family. They fetched us up with their car and went to where the birthday party was held. Faith was so comfortable that when we arrived at the house, she went inside the house and played the toys of the birthday girl right away. We have to call her every now and then to take this picture.
The birthday celebrant is in the middle, then Triston and my daughter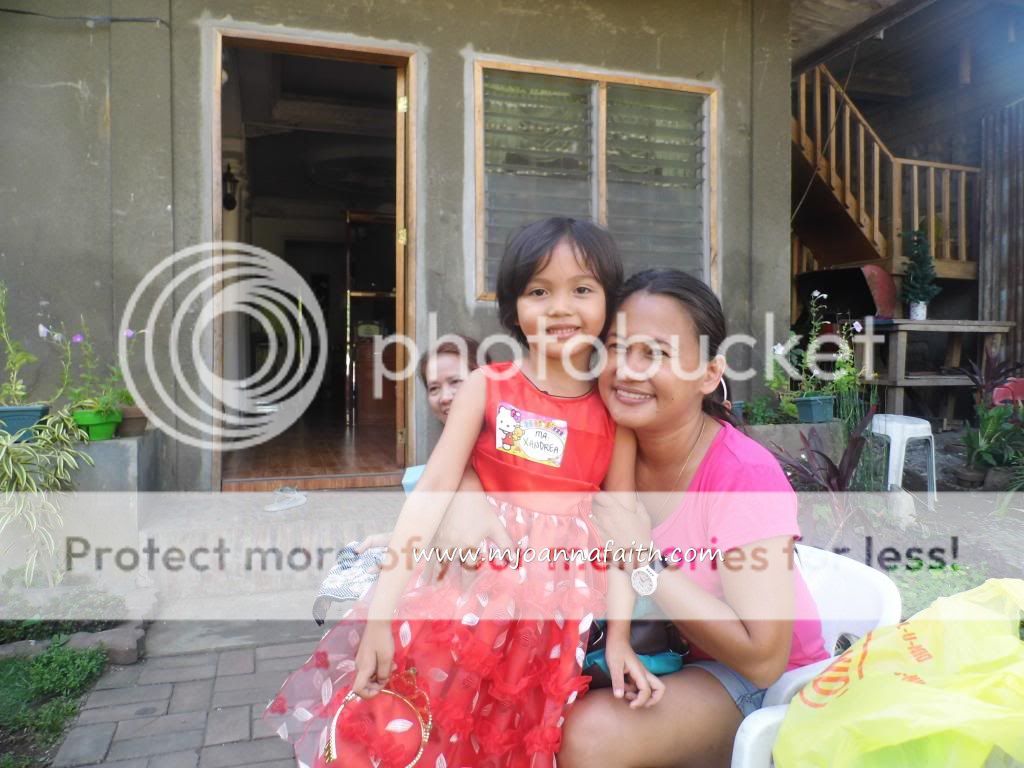 The birthday celebrant was so busy entertaining and playing with other kids so when I have the chance, I grabbed her so we can take a picture together. Faith is nowhere again at this picture, I guess she was inside the house playing with the toys again.
When the party started, Faith went out right away at the house and joined other kids in the front yard. She was so cute trying to hug those kids as the game during that time is the boat is sinking. It is like if the emcee would say group yourself into 4 or 3 you should find a partner so you will not be out.