Sponsored Post
My eldest daughter is really hoping she can learn how to drive, my car is busted until now and so I can't teach her how but on second thought I would love her to enroll for a driving lesson instead. We are also on a mission of finding a reliable car; I guess it is not practical already if we won't sell our car when it is already fixed. As soon as it will be repaired, I will have to have it repaint and then sell it. The money that we will be earning from this car will be used to buy a new car. And since it is still in the shop, this is the best time for me to find a reliable car. And I don't have to go anywhere else because I know where to find a durable car, a car that would last long and that is in cars.com. The moment that we will have a new car, I will enroll Mj in a driving institution as she really wanted to know how to drive. In that way, I will no longer be driving but she will be and she is very excited about it. I just hope that she will take good care of it so it won't always endorsed to a car repair shop. I have enough of that and I am tired for the expenses when a car is busted. I need a reliable car.
We had a team building just last May; we went to a nearby pool. I dragged Faith with me since it is just within the city. After our shift, Faith was accompanied with her sister to work, I and my friends went to buy additional foods for the whole team, to save us time I and Faith were the one waiting for the pancit while my friends went to look for roasted chicken.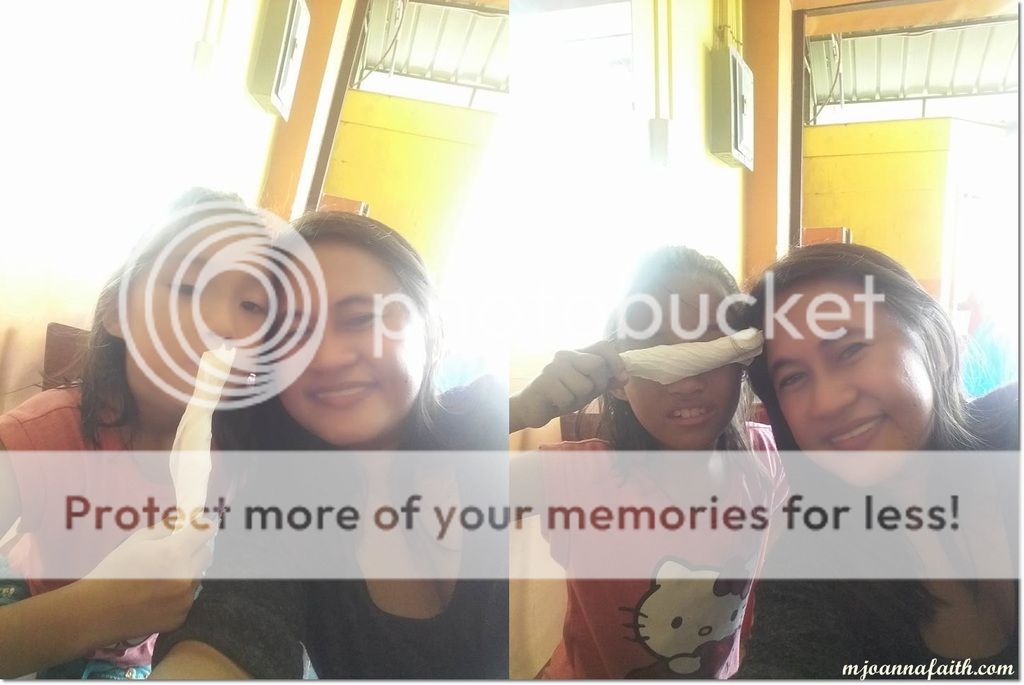 When my friends arrived, we hailed a taxi cab right away to get to D Leonor where some of our teammates were waiting for us already. On our way there, Faith is becoming uncomfortable on her seat, her lips went white, the trip was a little bit bumpy, and when the driver takes turn, he is hitting the break suddenly that Faith felt so uneasy. When we arrived to our destination, Faith vomit so hard, she even told me to punch her back real hard so she can vomit more. The trip indeed was not easy for her.
Faith wanted to roam around the place, but I stopped her and told her to just stay around. I know she wanted to go to the park in front but I can't just let her be there because no one will look after her. After our lunch we tried to walk around, but my friends don't like to get inside the wave pool, they wanted to go to the big pool. We need to ride on a cab, which travels around the area. That's the time that Faith started to have fun, yeah she was getting bored already just being around us doing nothing but singing and playing a guitar. We stayed at the big pool for 30 minutes; Faith enjoyed the slide so much that she keeps on exclaiming "Extreme!"
After swimming, Faith was so excited for the rides, the thing is that all the rides are not functioning at all. She was complaining about it but instead of whining, we decided to go home instead but before hitting the exit. I grabbed the chance to take a picture of her here:
Back in January, many people made health-based New Years Resolutions that were designed to make them look good and feel great. Now, however, some of these individuals have abandoned their plan to optimize wellness and are now trapped in their former world of poor eating habits and sedentary living. If you're still interested in developing healthy behaviors that can make 2016 a year of profound wellness, it's not too late to get started. Get your health journey up and running now by implementing the following three wellness strategies:
1. Locate The Ideal Doctor.
If you're serious about becoming a healthier person, it's time to find the ideal doctor. She or he will play a primary role in providing you with the preventive care, wellness knowledge, and ongoing encouragement that help you keep your mind and body in excellent shape. To find the type of holistic doctor Los Angeles residents can trust to provide expedient, customized care, you may want to do some internet research. You can begin by entering a key phrase like "Locate Los Angeles Holistic Doctor." Once you reach the results pages screen, you should see a list of hyperlinks to individual sites for doctors in the local area. When you are on the individual sites, be sure to do your research so you can learn as much about the doctor as possible. Medical professionals like Dr. Bryan MD are known for offering clients the cutting edge, involved care that promotes optimal wellness.
2. Lift Weights.
Although many people know that working out is essential to health, they have yet to integrate weight lifting into their exercise program. Don't commit this error! Weight-lifting can provide you with a wide range of wonderful health benefits that will take your level of wellness to a new height. Some of the benefits of weight-lifting include an improved metabolism, better digestion, optimized posture, and a more shapely figure. If you lack basic information regarding how to lift weights, you can attain assistance from a personal trainer.
3. Eat Well.
The food you eat plays an integral role in determining how healthy you will be. As such, you should make sure that the odds are in your favor by consuming foods that are rich in vitamins, minerals, and nutrients. The healthiest foods on the planet are fresh fruits and vegetables, so make sure that you integrate these items into your daily meal plan.
Don't Delay: Start Feeling Great Today!
If you want 2016 to be your healthiest year yet, now is the time to implement strategies that will help you realize your goal. Get started now by using the wellness tips outlined for you above!
Before you will hear your kids "Mom, I'm bored" which I always heard about Faith when she is not allowed to use the gadgets. Think of some activities that they can be enjoy for.
Dancing may not their thing but you can start downloading some live, happy music that they will love in the end of the day. Try to dance with the tune and I am sure they will join you in no time.
Help your little kids meet new people. You might want to bring them in the park or day care to meet new friends. Geez this is the thing that I lack doing of Faith, because when I got home after I do all the house chores, I will sleep right away to prepare myself for work later. I will have to promise myself to bring her to something fun. I am thinking Zoofari or Discovery Fun in the mall.
Do the jump rope, this activity could be fun for everyone in the family. It can lose weight too! It is the simplest toys but can provide so much fun in the family.
These are just a few of fun things to do in Summer with your kids. I'd say explore more, you can find it in every corner in your house.