Browsing Category: "Travel"
We had a team building just last May; we went to a nearby pool. I dragged Faith with me since it is just within the city. After our shift, Faith was accompanied with her sister to work, I and my friends went to buy additional foods for the whole team, to save us time I and Faith were the one waiting for the pancit while my friends went to look for roasted chicken.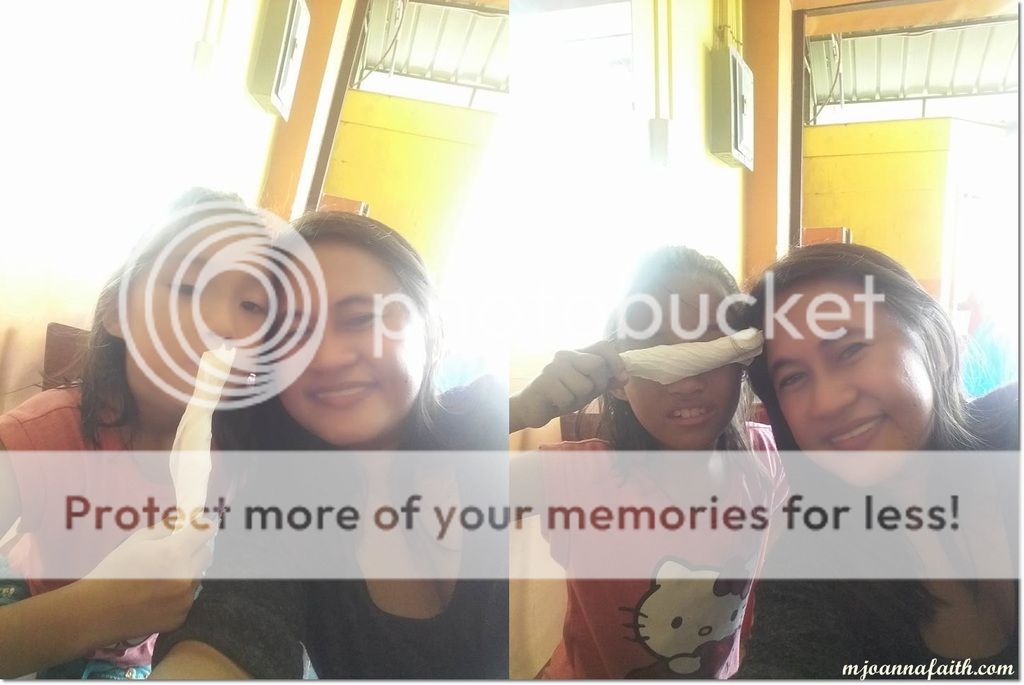 When my friends arrived, we hailed a taxi cab right away to get to D Leonor where some of our teammates were waiting for us already. On our way there, Faith is becoming uncomfortable on her seat, her lips went white, the trip was a little bit bumpy, and when the driver takes turn, he is hitting the break suddenly that Faith felt so uneasy. When we arrived to our destination, Faith vomit so hard, she even told me to punch her back real hard so she can vomit more. The trip indeed was not easy for her.
Faith wanted to roam around the place, but I stopped her and told her to just stay around. I know she wanted to go to the park in front but I can't just let her be there because no one will look after her. After our lunch we tried to walk around, but my friends don't like to get inside the wave pool, they wanted to go to the big pool. We need to ride on a cab, which travels around the area. That's the time that Faith started to have fun, yeah she was getting bored already just being around us doing nothing but singing and playing a guitar. We stayed at the big pool for 30 minutes; Faith enjoyed the slide so much that she keeps on exclaiming "Extreme!"
After swimming, Faith was so excited for the rides, the thing is that all the rides are not functioning at all. She was complaining about it but instead of whining, we decided to go home instead but before hitting the exit. I grabbed the chance to take a picture of her here:
I once posted in Points of Views and Travels my confusion if I would bring my eldest daughter to our team building or not. Oh well, this time I made a decision, yes I would bring my eldest daughter to our team building. I know she needs a break this summer and tagging her all along is not bad at all, instead it would give me an excuse not to do things that I would regret in the end. Don't ask me about it, I would really want to delete it in my memory.
I already paid for her food contribution so this is it; she will be with me next week. When she knew it, she can't help but to be excited about the trip. This will be added to her travel bucket list that she may want to share with her classmates when the school starts.
After the summer spree, I also enrolled her to drum lesson. So she will have something worthy to do this summer. She has been asking this for years already so this time since she gave up her swimming and she has been listening to me when I asked her to do laundry or to keep the house clean, learning how to drum is the prize.
When we went to renew the passport of Faith, my husband also inquires the agency if they have a package for going to Disneyland, Hongkong. We waited for the staff to answer but her source was so slow to give her the update so she just told us that she will text us whenever the update is available but until now, she still did not texted us so we just did not persist her. My husband just said that we will inquire in other agency, we will see if they have some information available for us.
The agency that we went to made me worried for the renewing of Faith's passport because they were so slow of processing it even we already paid them. I have to text them to remind of when is our schedule for appearance in DFA; they don't update us and all. I was about to ask them for refund, good thing that they provide us all the information as to when we can go to DFA otherwise I would really go there and ask for a refund.
I don't expect them for the information of the Disneyland, Hongkong anymore besides it will not happen very soon anyway. We will just check on our budget yet before we will inquire but I am hoping that Faith could set foot to her dreams and that is to go to Disneyland.
We are here in Baguio right now and the room that we are renting doesn't have aircon but no don't get me wrong, it is not even hot in here, it is still so cold. The kids are sleeping from the travel yet I guess they enjoyed the view a lot. I was even amazed with how the structures are built in a cliff.
Tomorrow will be another day for us here, we will tour the whole city I hope we could do that without any hassle along the way.